Maxim Nedzvetskiy
Director General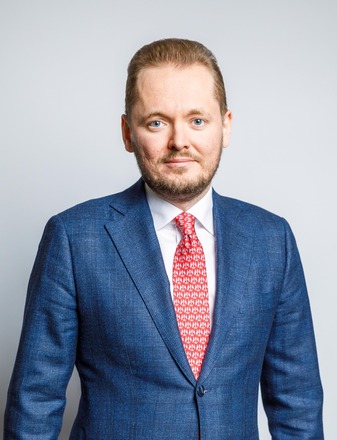 Maxim Nedzvetskiy was born in 1982 in Novy Urengoy. He graduated with honors from the Peoples' Friendship University of Russia, majoring in Economics. He has a PhD in Economics and an MBA. He completed a professional retraining course at the Gubkin Russian State University of Oil and Gas, specializing in Oil and Gas Production.
Maxim Nedzvetskiy has been part of Gazprom's team for 14 years.
From 2004 to 2017: Lead Economist, Sector Head, Division Head at NIIgazeconomika.
From 2007 to 2013: Deputy Head of the R&D and IP Effectiveness Analysis Division and then Deputy Head of the Science & Technology Complex Effectiveness Division under the Innovative Development Directorate of the Strategic Development Department, Gazprom.
From 2013 to 2018: Head of the Science & Technology Directorate of the Prospective Development Department and then Head of Directorate at Department, Gazprom.
From September 2018: Deputy Head of Department, Gazprom. Director General, Gazprom VNIIGAZ, LLC.